Our story
AgentRisk was born out of our passion to provide the best wealth management service to entrepreneurs like us. Entrepreneurs that want their hard-earned money to work even harder than them while they are working on their new startup, or just kick back and enjoy life. All of this without any unnecessary jargon or pushy sales pitches, with full transparency and zero kickbacks, and a white glove service.
If you, too, are a passionate entrepreneur that demands only the best when it comes to managing your wealth, you're in good company.
Welcome to the AgentRisk Network!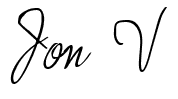 Jon V, Co-founder and CEO of AgentRisk